Is there power in expectation?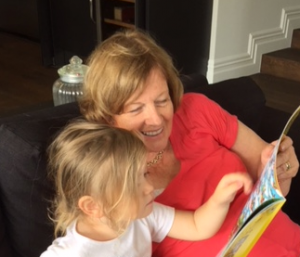 A colleague and friend, Karen Tui Boyes, recently shared a blog and tweet 'The Power of Expectations' and as I stood waiting for my granddaughter after her first day back at school and watched parents gather up their children's bags, shoes, stray lunchboxes and sunhats… I wondered what their expectations were for their children.
Did they want them to
be independent?
understand what advantages there are to being organised?
accept the challenges of being responsible for their belongings?
make mistakes, learn from those mistakes and rethink their actions?
Reflectively, as I gazed at my own wee dot's pile of clutter lying by itself on the deck, I wondered how effective my actions of encouraging her to be responsible for her own self organisation and learning through expectation were.
Later, as we curled up on the couch and shared the reader she had brought home, I again was made aware of other learning that was going on
we laughed at the story as told in the pictures
we wondered what the outcome would be
we discussed the role modelling and stereotyping… and formed opinions
we read in voices, taking on different roles and imagined emphasis (guided of course by the print type)
When her mum arrived home she eagerly shared her reader and as she read I listened to her not only employ the skills we had talked about but also her thoughts on and responses to the behaviours of the characters, perspectives on the characters' roles and dramatic presentation of the story.  I am so very proud of you and your joy in your learning journey my special wee five year old!
I love reading with you and I expected that we would enjoy our reading time together.  Those expectations translated into some amazing insights into your thoughts as you analysed, evaluated and then created an animated storytelling session.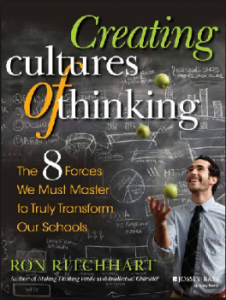 Ron Ritchhart, in his book, 'Creating Cultures of Thinking' concludes, "It is our expectations of our students, ourselves and the learning process itself that form the foundation of a great classroom culture."
Having expectations are a start for us all as we walk alongside 'our' children both in our classrooms and in our homes sharing and demonstrating those expectations.
Learning, failing and relearning is a never-ending process.
As for your independence, responsibility for your belongings and challenge for tidiness my little five year old achiever  – well…..we are working on that.
Joyful teaching,
Lesley
Chief Learning Officer